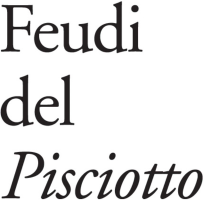 Art & Social commitment
In full respect of the philosophy of the Domini Castellare di Castellina group, of which Feudi del Pisciotto is part, and aiming to environmental sustainability, the winery is committed in a social and artistic project in Sicily, a land rich in history, culture and great artistic heritage.
Collezione Grandi Stilisti
Labels designed by the most famous Italian fashion designers
To honour the island whose soil is home to the 44 hectares of the vineyards of Feudi del Pisciotto estate, Paolo Panerai has devised an initiative that involved local institutions, which has become possible thanks to the precious and generous contribution of the most famous Italian fashion designers.Thus, from the commitment to art and the social, Feudi del Pisciotto's flagship wine collection called the Grandi Stilisti Collection was born. A line composed of as many as 10 varieties, produced with autochthonous and international vineyards, with exclusive bottles. Each of the 10 labels was in fact designed for Feudi del Pisciotto by masters of Italian fashion brands such as Versace, Ferré, Giambattista Valli, Alberta Ferretti, Carolina Marengo, Blumarine and Missoni. The famous Made in Italy brands have dressed the bottles with labels that pay homage to Sicily, giving up their royalties.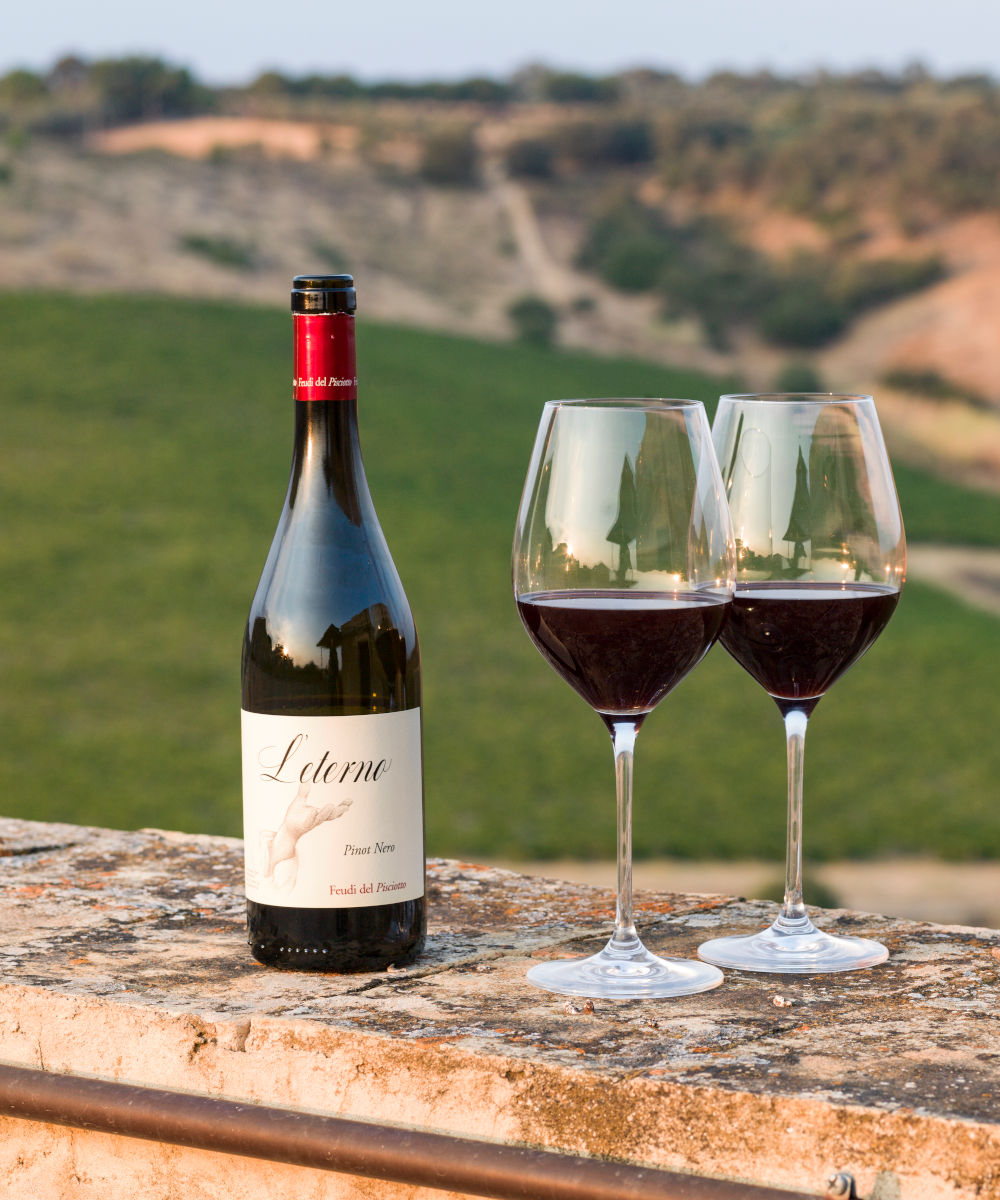 Art & social commitment for a common project
With part of the proceeds from the sales of the Grandi Stilisti Collection, the machine of commitment for the art and the social has been set in motion. Thanks to this project, the restoration of a triptych by Giacomo Serpotta, one of the most remarkable artists of the Sicilian baroque, dedicated to God and called L'Eterno was realized. Precisely the name that baptized 100% Pinot Noir which, on the intuition of Giacomo Tachis, Feudi del Pisciotto started producing from the 2011 vintage and which on the label contains a detail of the masterpiece.