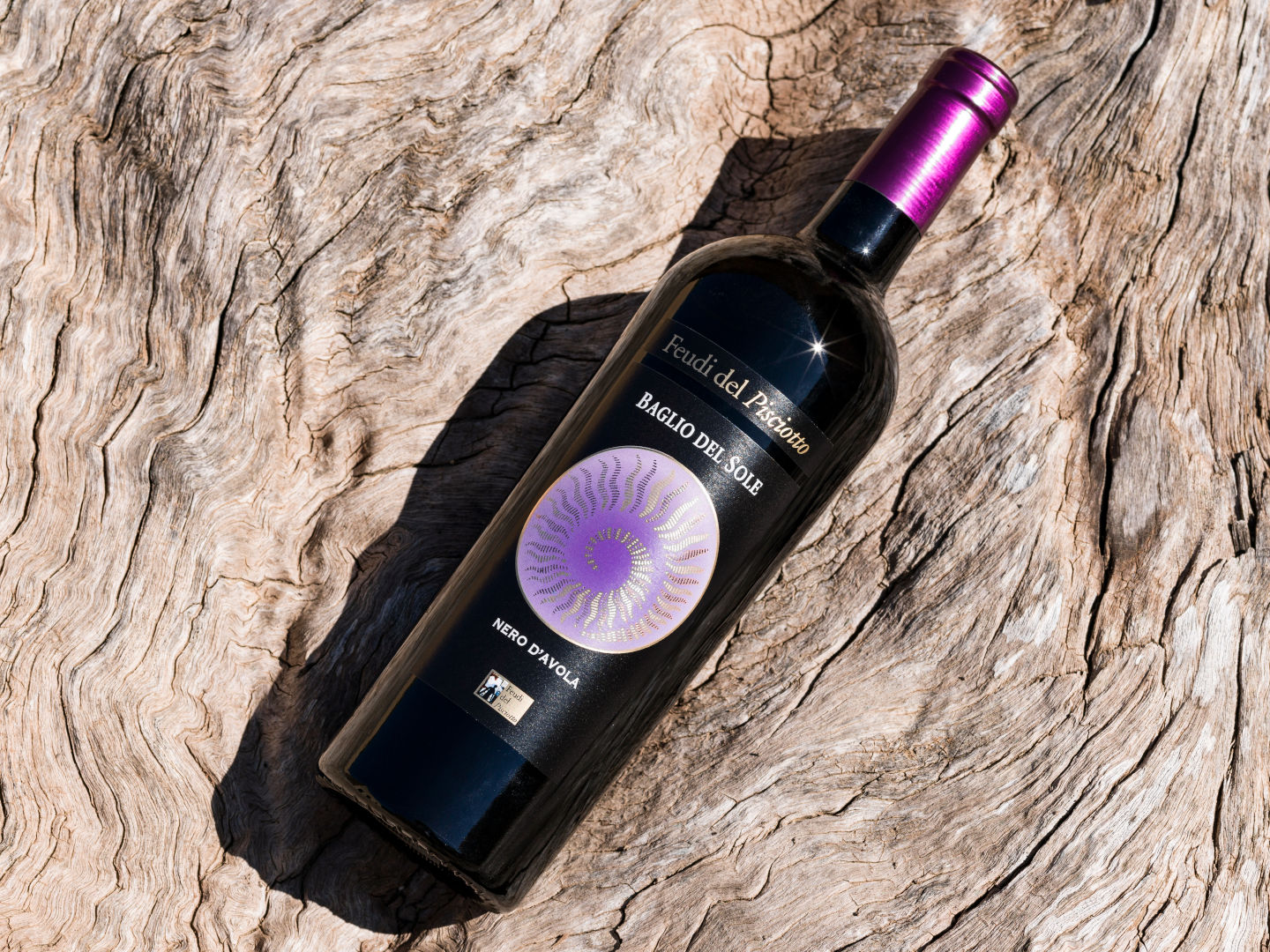 Feudi del Pisciotto
Baglio del Sole
The world has now discovered Nero d'Avola, Sicily's most important, if not the easiest of grape varieties. Rare in nature, this pure Nero d'Avola owes its existence to a careful selection of grapes that aim to produce a high quality and affordable wine, exclusively characterized by the qualities of this native grape variety.
Highlights
FIRST VINTAGE: 2005

TYPOLOGY:Young red easy to drink

GRAPES: 100% Nero D'Avola

VINEYARDS: Niscemi (CL)
Pairing
Dark ruby red. Generous olfactory sensations of the variety that recall the red plum and mediterrranea bush notes, with pleasant hints of black pepper.
Excellent with spicy fish soup, pasta with various types of tasty meat, favorite red meat.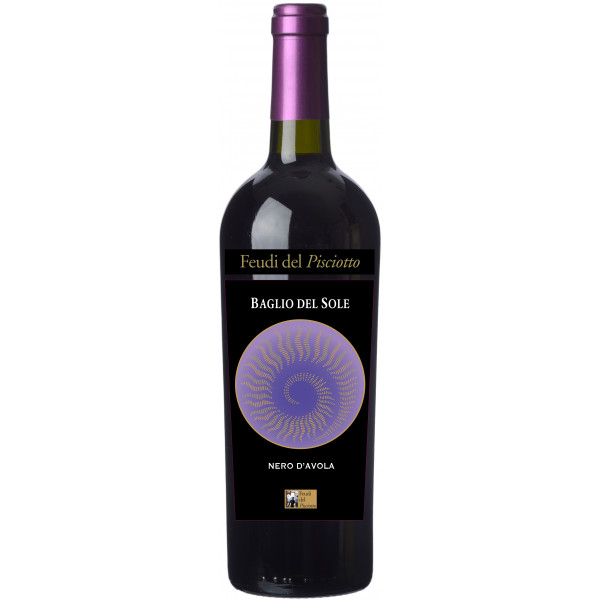 Technical sheet

Nero d'Avola
— Municipality of production: Niscemi (CL)
— Soil type: medium mix with a sandy tendency
— Vineyard altitude: 80 mt. s.l.m.
— Training system: spurred cordon
— Planting density: 5.900 plants per hectare
— Grape yield per hectars: 85 Ql
— Harvesting period: first half of september



— Vinification: in steel
— Malolactic fermentation: done
— Aging: in steel and concrete
— Duration of the aging: 6 months
— Duration of the aging in bottle:4 months
— Available formats: 0,75 l