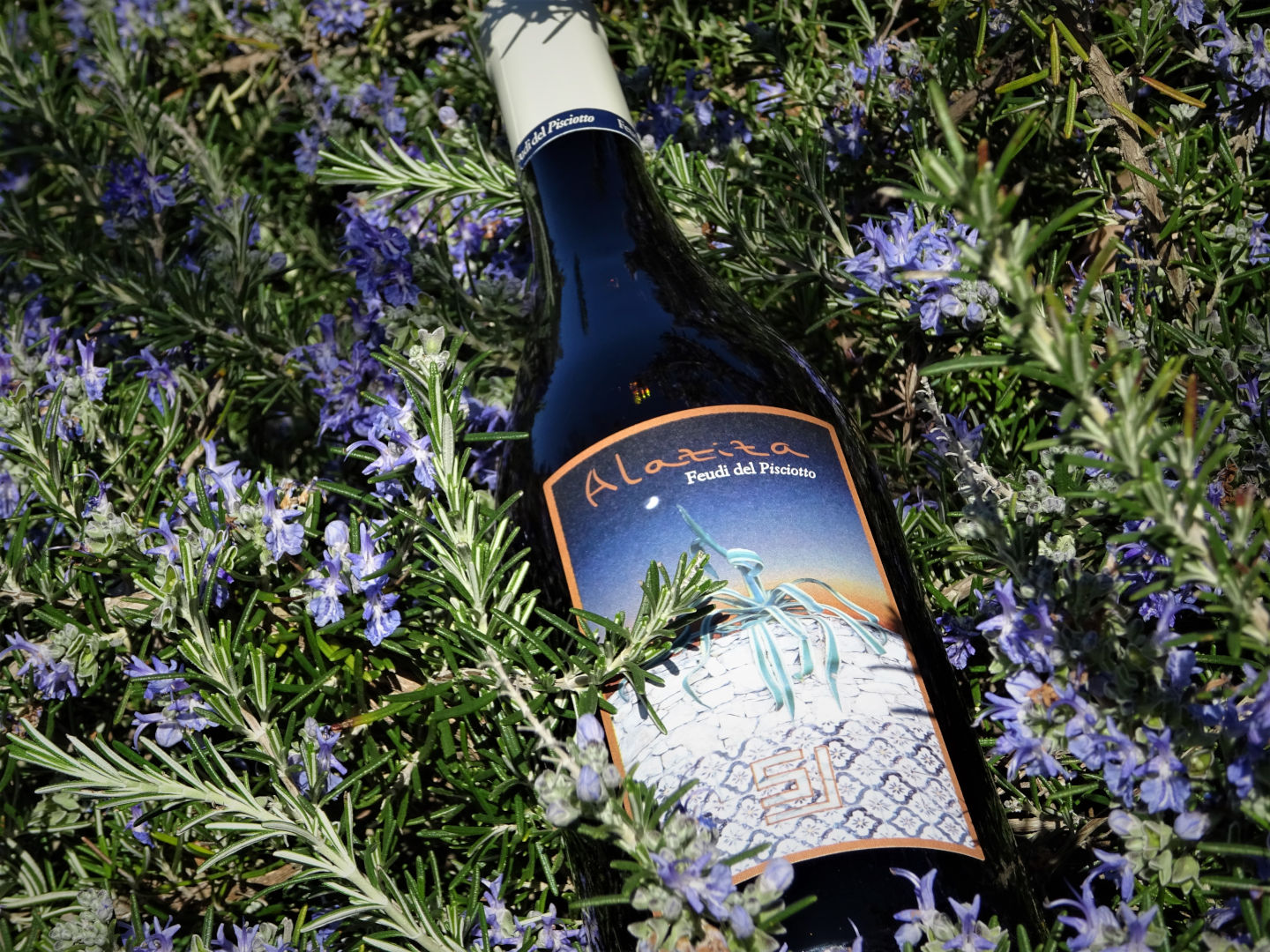 Feudi del Pisciotto
Straw yellow color. On the nose, the aromas of exotic fruit and peach, characteristic of the Viognier, are accompanied by the pleasant aromatic notes of orange blossoms typical of the Zibibbo. In the mouth a strong acidity supports the structure, giving drinkability and harmony. The French fashion designer Stephan Janson, based in Italy since his first collection launched in 1989, has drawn a label that evokes elements of the Sicilian landscape in a dreamlike atmosphere.
Highlights
FIRST VINTAGE: 2018

TYPOLOGY: Fruity white with pleasant freshness and drinkability

GRAPES: 85% Viognier e 15% Zibibbo

VINEYARDS: Niscemi (CL)
Pairing
Colore giallo paglierino. Al naso, i profumi di frutta esotica e di pesca, caratteristici del Viognier, si accompagnano alle piacevoli note aromatiche di fiori d'arancio proprie dello Zibibbo. In bocca una spiccata acidità sorregge la struttura, donando bevibilità e armonia.
Ideale con preparazioni a base di pesce crudo e crostacei.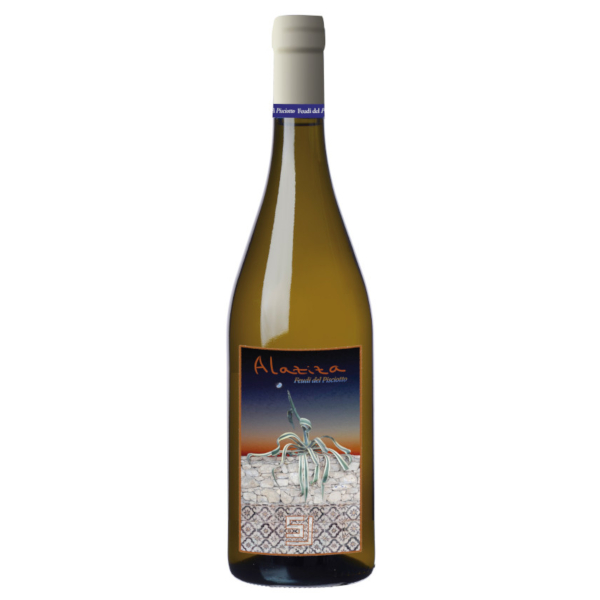 Technical sheet

Alaziza
— Municipality of production: Niscemi (CL)
— Soil type: loose
— Vineyard altitude: 100 mt. s.l.m.
— Training system: spurred cordon
— Planting density: 6.000 plants per hectare
— Grape yield per hectars: 55 Ql



— Harvesting period: half of september
— Vinification: in steel
— Malolactic fermentation: no
— Duration of the aging in bottle: 2 months
— Available formats: 0,75 l