Feudi del Pisciotto
Wine Relais in Val di Noto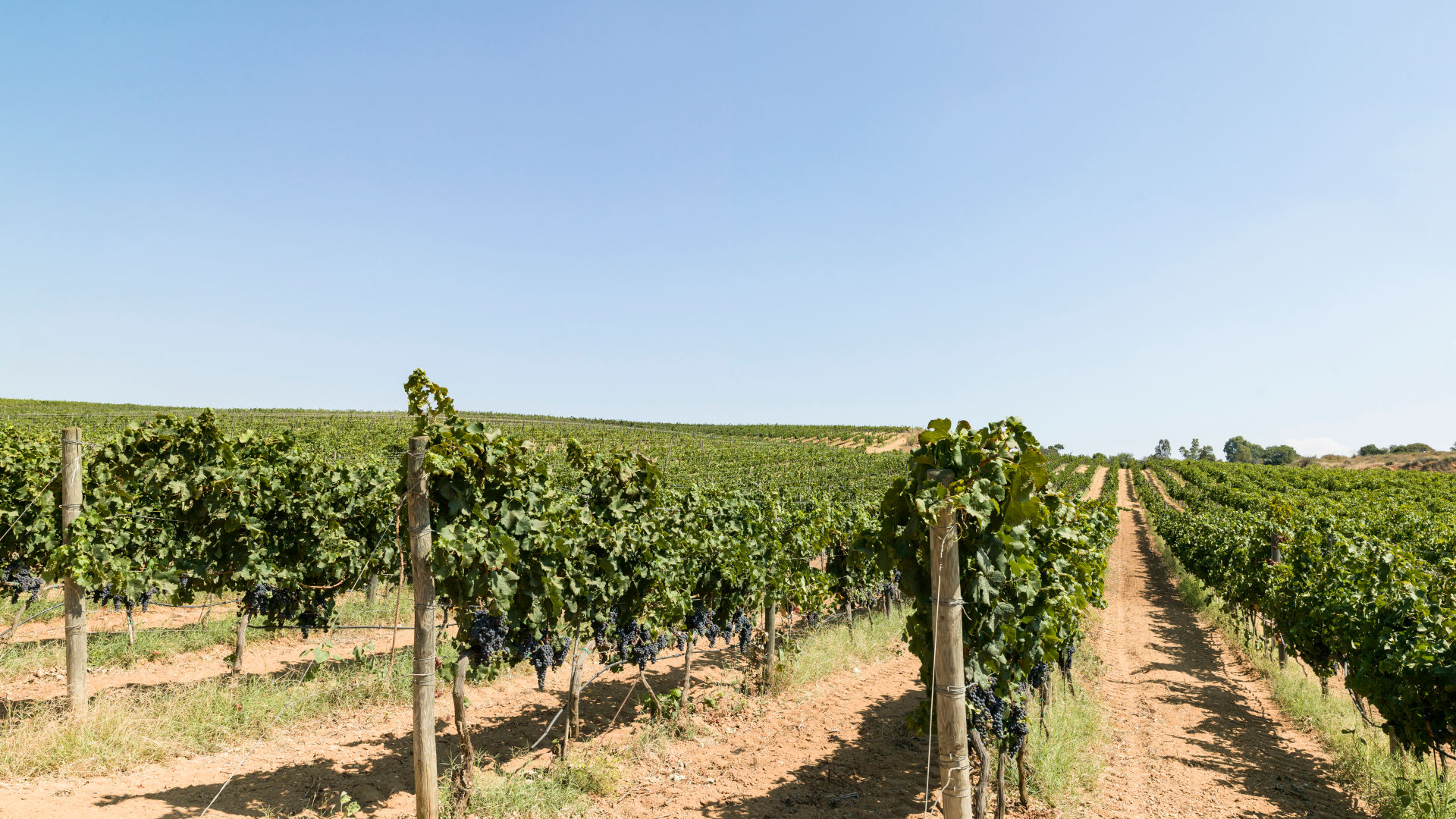 over 40 hectares of vineyards a few km from the sea
The unique character of Feudi del Pisciotto is also guaranteed by the 44 hectares of vineyard at a height of 250 meters, one of the essential elements of the wine resort in Val di Noto, together with the ancient Palmento, to which a cellar capable of making wine was connected. to 10 thousand hectoliters. The new vineyards of Feudi del Pisciotto have been planted since 2002 and as an air line they are 7 km away from the sea.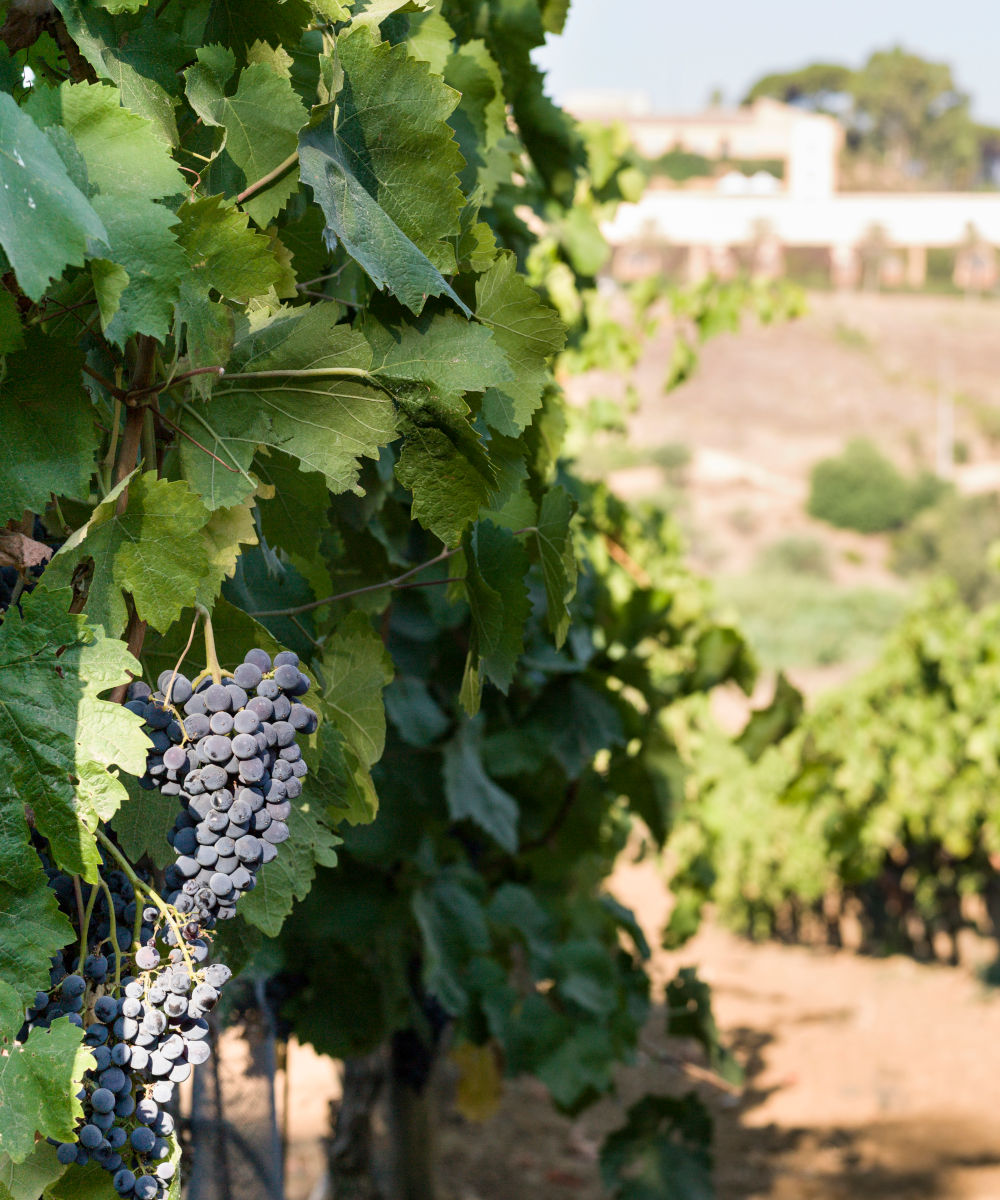 Sea and land exalt the wine productions of Feudi del Pisciotto
The strategic position of the wine relais, located in the triangle formed by Piazza Armerina (known for its extraordinary Roman villa), Caltagirone (famous for its colorful ceramics) and Vittoria (renowned for the unique Sicilian Docg, or that of Cerasuolo di Vittoria ), ensures the vineyards a perfect terroir, thanks also to the presence of two climatic moderators: the height, which allows the sea breezes to reach the vineyards, and the sea, a great temperature compensator.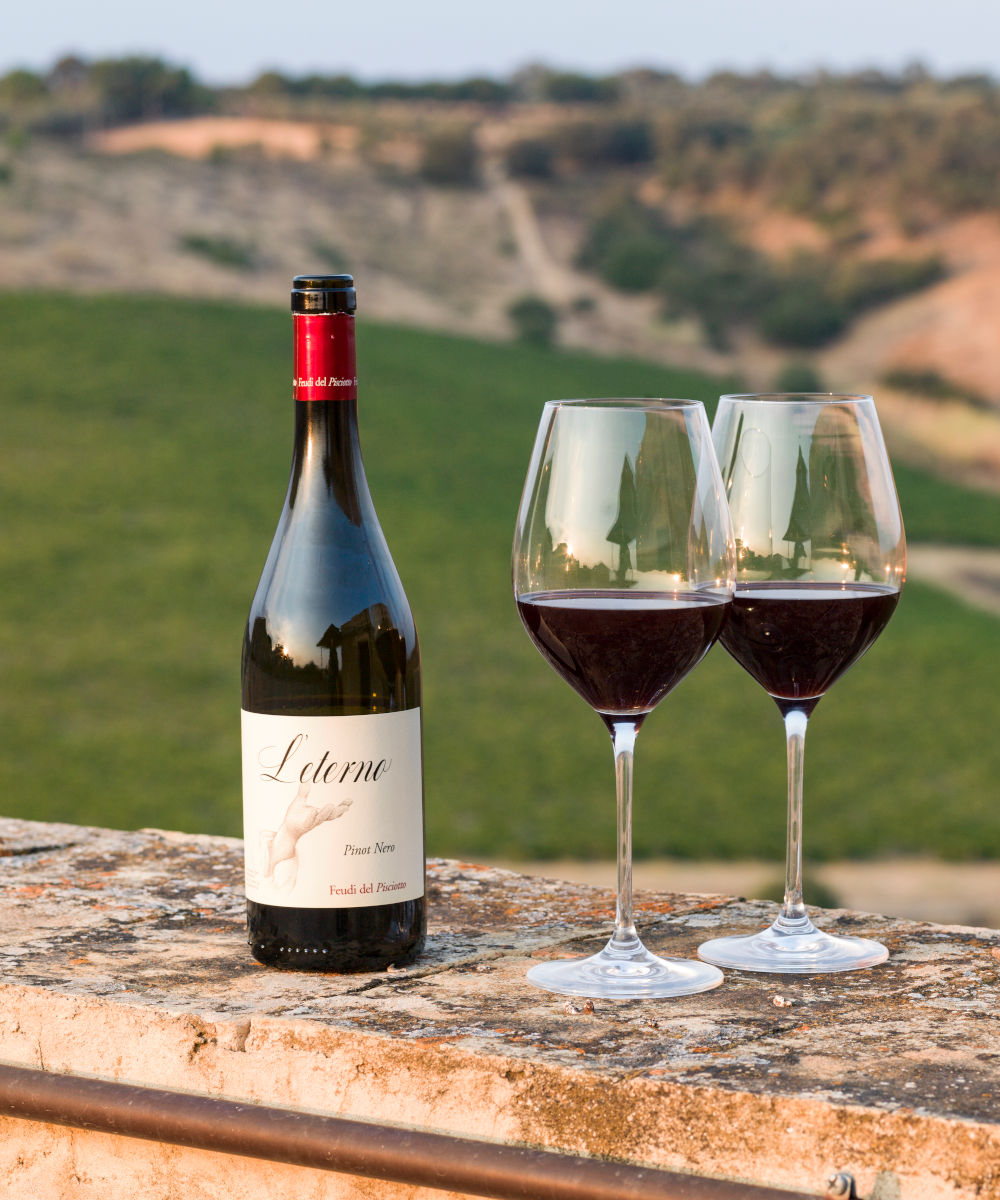 Indigenous and international varieties
Among the boundless vineyards of Feudi del Pisciotto, located on the edge of the Niscemi Sughereta Nature Reserve, rich in cork and hundreds of different essences, there are the main indigenous varieties (from Nero d'Avola to Frappato) but also some international varieties such as the Merlot, the Cabernet, the Pinot Noir (from which the top-of-the-range wine of the company is made), the Semillon which together with the Gewürztraminer is destined to the production of an exceptional passito wine, according to a brilliant intuition of Giacomo Tachis in concert with Alessandro Cellai, who also at Feudi del Pisciotto (as in Castellare di Castellina and Rocca di Frassinello) is an oenologist and general manager of the company.